Blogging is fun, but what makes it the absolute best is the great blogging community that exists. These bloggers are chic, sweet, and super good at their craft. Today, I decided to compile a list of a few of my favorite bloggers.
1. Amber Fillerup Clark at Barefoot Blonde. Amber lives in NYC, and has the greatest fashion sense and hair I've ever seen. She has the cutest family in the whole world. Her kids will absolutely steal your heart.
2. Julia Engel at Gal Meets Glam. Julia is a San Francisco-based blogger that literally embodies prep fashion, while still implementing other aspects of style. Her blog covers every topic, from fashion to food to travel to hair. She's cute, funny, and full of good advice on life and style. I've had the opportunity to talk with Julia before, and she is so helpful and kind. Plus, nobody works a striped J.Crew shirt like Julia.
4. Ree Drummond, The Pioneer Woman. Y'all know I had to throw a food blog in here, and OF COURSE it had to be Ree, because I love her. Ree doesn't get caught up in creating fancy and elaborate recipes, she understands the concept of GOOD food, regardless of how simple the recipe is (or how many sticks of butter she used. Praises.).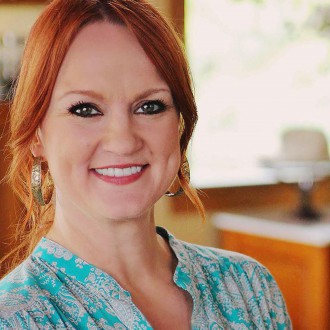 5. Tiffany Griffin from Flaunt and Center. Tiffany is literally one of the sweetest souls. She is so punny (look at that blog title, people) and an extremely good blogger. Based out of Houston, Tiffany strives to keep her fashion daring, yet classy.
6. Christine Andrew at Hello Fashion. Christine has a strong appreciation for all aesthetics, and infuses these aspects into her original, fresh, fun style. She lives in Utah with her precious kids and husband, all of whom dress equally as fashionable and are featured on Hello Fashion often.
7. Emma Giddens at EM. Sorry. I had to. You already know.
Who are your favorite bloggers? Tell me about them in the comments below!
All the hearts,
Em.
(Sidenote: All photos are the property of each respective blogger, and therefore copyrighted.)